Peru is known for Machu Picchu. But the country actually holds layers of human civilization, dating back 12,000 years. The estimate is: 100,000 sites of archaeological significance. Around 10,000 of these sites have been excavated.
This article scratches the surface of what's to discover in this country immensely rich in archeological history.
Caral 3000 B.C. – 1800 B.C.
Located two hours north of Lima, Caral came to the attention of archaeologists in 1996. Dating it as nearly 5,000 years old. Before the discovery of Sechín Bajo, Caral was thought to be the oldest city in South America.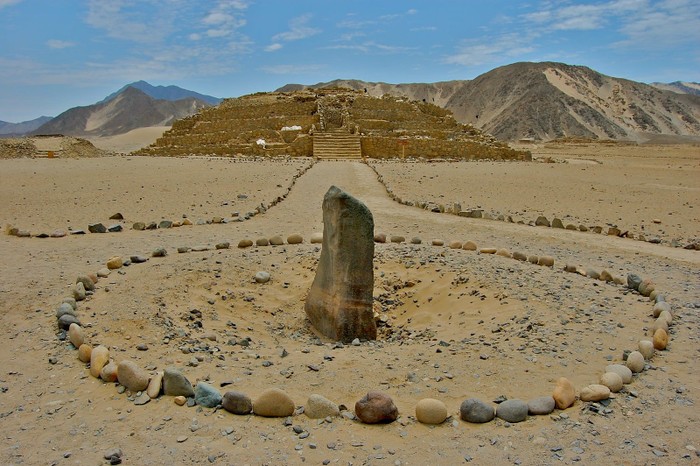 Moray's Inca Ruin
Moray is approximately 50 kilometers northwest of Cuzco on a high plateau at about 3,500 meters and just west of the village of Maras. The site contains Inca ruins, mostly consisting of several terraced circular depressions, the largest of which is approximately 30 m deep. As with many other Inca sites, it also has an irrigation system.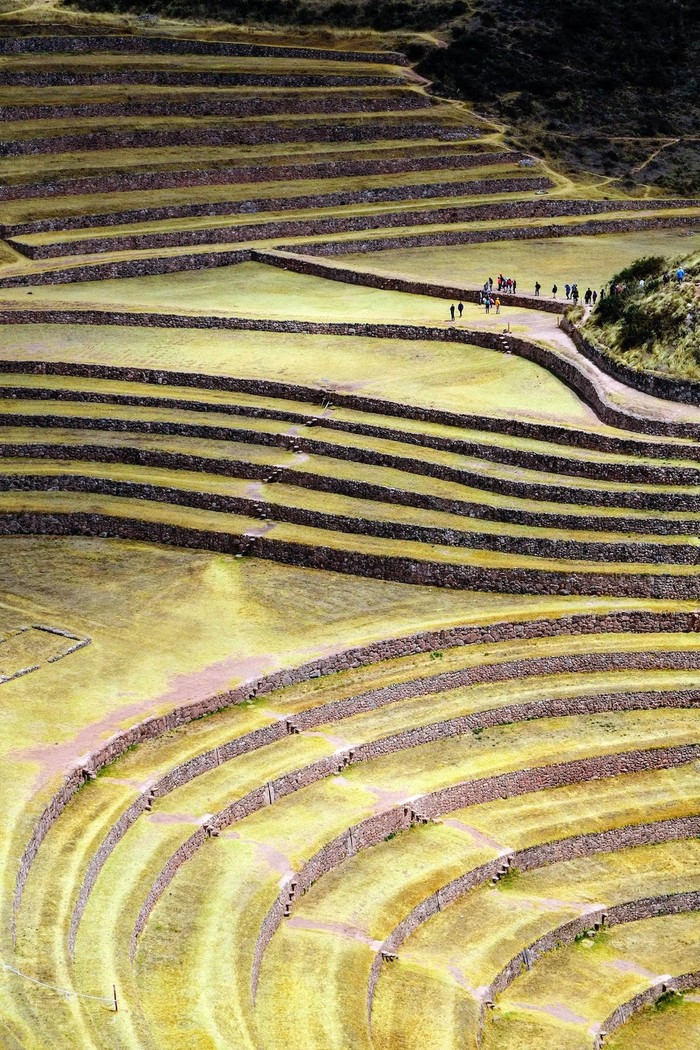 Huaca de la Luna
The Huacas de la Luna site is located 4 km outside the modern city of Trujillo, near the mouth of the Moche River valley. Archeologists believe that the Huaca del Sol may have served for administrative, military, and residential functions, as well as a burial mound for the Moche elite.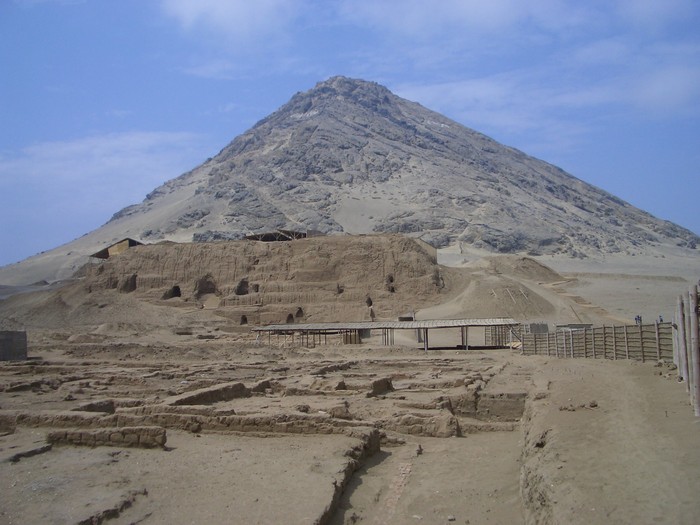 It is part of the Moche Route, which consists of known sites:
Huanchaco
Huaca del Sol
Trujillo
Chiclayo
Lord of Sipan
El Brujo
Huaca Esmeralda
The Lady of Cao
Pampa Grande
Chan Chan
Part of Trujillo on the Mocha Route above. World's biggest mud-brick city, the labyrinthine corridors of Chan Chan represent the largest pre-Columbian city discovered, housing around 60,000 citizens and constructed by the Chimú culture in 850 AD.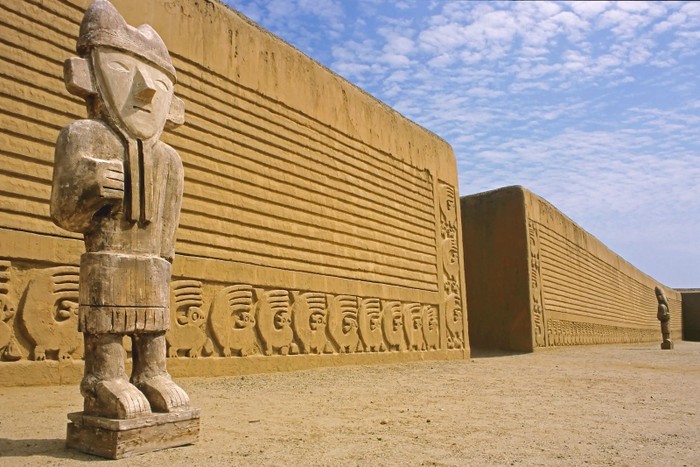 Note: Only one of the nine temples that formed the site is open to the public.
Písac
Overlooking the town is this large complex covering over 65.5 hectares, which stretches at varying elevations between 3,446 and 3,514 meters above sea level for approximately a kilometer along a mountain ridge sandwiched between the Kitamayu and the Chongo rivers.
Cahuachi
Large ceremonial centers of the Nazca culture in Peru. Covering over 40 mounds providing a base for adobe structures. The largest mound, the 'Great Temple' reaches a height of 30 meters and consists of terraces made from earth, set on top of a natural hill and contained within adobe brick-supporting walls.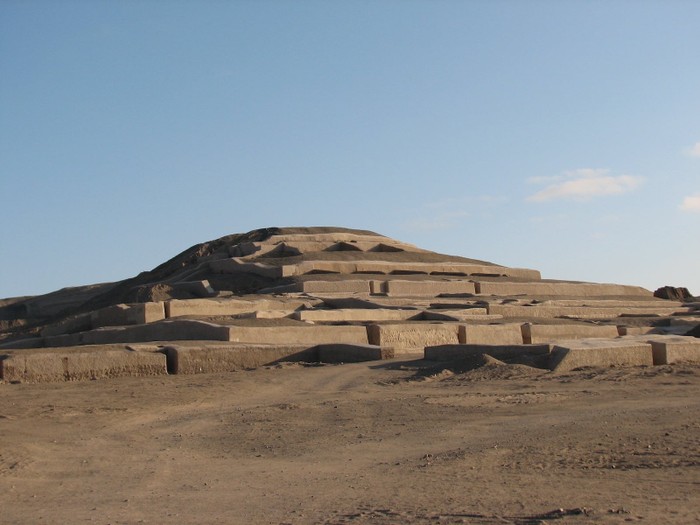 Choquequirao
These Incan ruins closely resemble those of Machu Picchu, both in construction and their dramatic placement atop a truncated mountain, yet they delightfully lack the hordes of tourists—for now: these ruins, several hours from the city of Cusco, can only be reached by foot (via a multi-day trek through the jungle).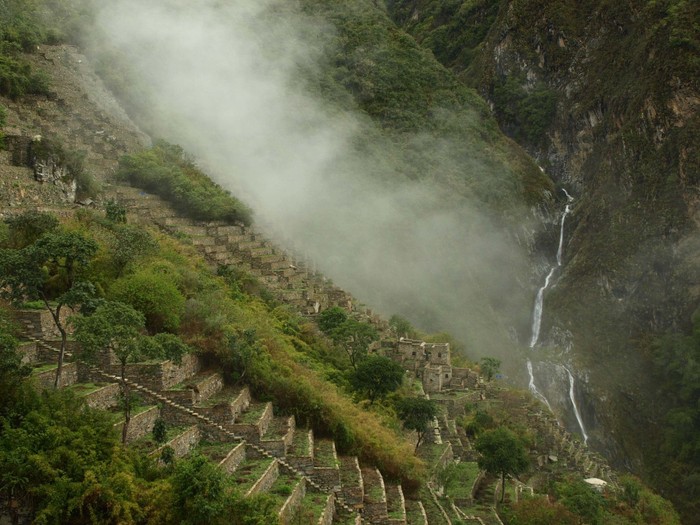 Nasca 200 B.C. – 600 A.D
May be worth taking a plane trip to appreciate the immense figures made of lines varying in complexity. Hundreds are simple lines and geometric shapes; more than 70 are zoomorphic designs.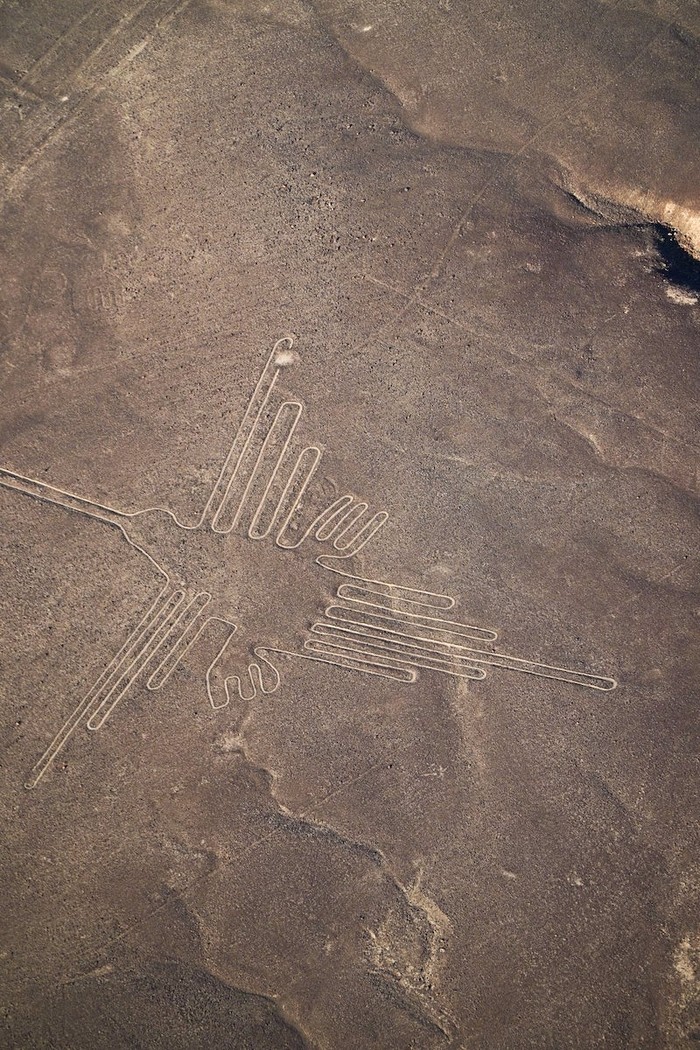 Map